Meet Reborn ZIN18 the new super-compact Nixie tube - is shape of the history in the strong and smart modern body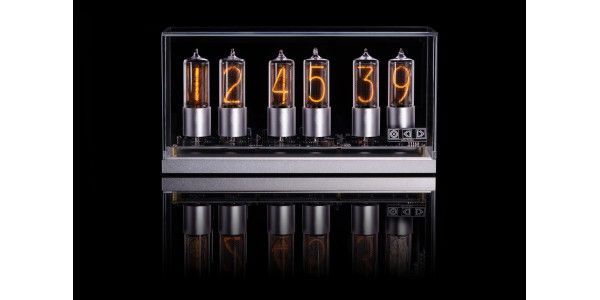 We designed and manufactured a new variety of Nixie tubes, and intend to set its mass production for popular use, in technical projects. ZIN18 is a modernized and most compact Nixie tube that has been produced nowadays. Here, elongated and neat shape of the history is empowered by the strong and smart modern body.
Conceptually, the name ZIN is a blend of the Z class and IN class Nixie tubes. The design of transformation of two classes into one new variety took us profound research and hard work. First, we modernize a beautiful base that is used in the Z class lamps. Then, we elongate a small IN18 Nixie tube, with digits' height of only 44mm, and mount it in the base. We strengthen the whole piece while procession in contemporary Nixie tubes manufacturing equipment. And thus receive the Reborn ZIN18 super-compact Nixie tube. Nowadays, most of the Nixie tubes that are used in technical projects are taken from the 50 year old storages. By creating Reborn ZIN18 Nixie tube, we aim to modernize popular old Nixie tubes and widen the horizon of components for contemporary device-making projects.